Image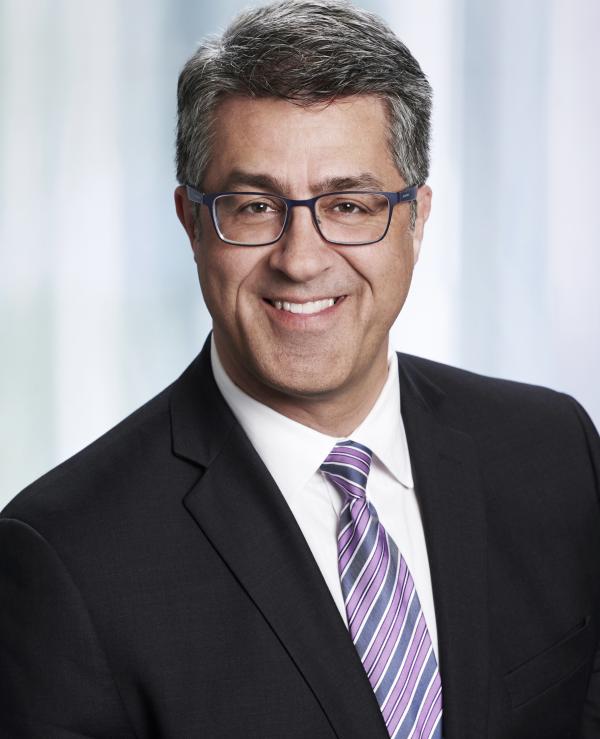 Guy Hubert
Executive Vice President, Credit Union and Prudential
Guy Hubert is a dynamic and highly regarded senior executive with extensive expertise and experience in prudential and credit union regulation and management. When FSRA becomes fully operational later this year, he will be responsible for FSRA's credit union and prudential functions, with a focus on protecting the public interest in regulated sectors. Guy is currently President and CEO of the Deposit Insurance Corporation of Ontario (DICO) where he is accountable for prudential oversight, protecting depositors and maintaining confidence in Ontario's credit unions.
Guy has a wealth of expertise and experience from more than 20 years in increasingly senior leadership roles in the Canadian banking industry, in the areas of cash management services, investment products sales, small business lending, special loans management, commercial lending and loan syndications. Earlier in his career at DICO, he was responsible for credit union regulation, including risk assessment, examinations, regulation, risk management, policy, and research. Highly regarded for his engaging and visionary leadership style, Guy is a frequent speaker at provincial and national conferences on issues related to credit union regulation, depositor protection and corporate governance.
Guy holds a Bachelor of Arts from Concordia University, Montreal, a Masters in Business Administration (MBA) from Dalhousie University, Halifax, and is a Fellow of the Institute of Canadian Bankers. Guy also holds the ICD.D designation from the Institute of Corporate Directors.